CAIR launches tirade against conservative lawmaker who denounced Hamas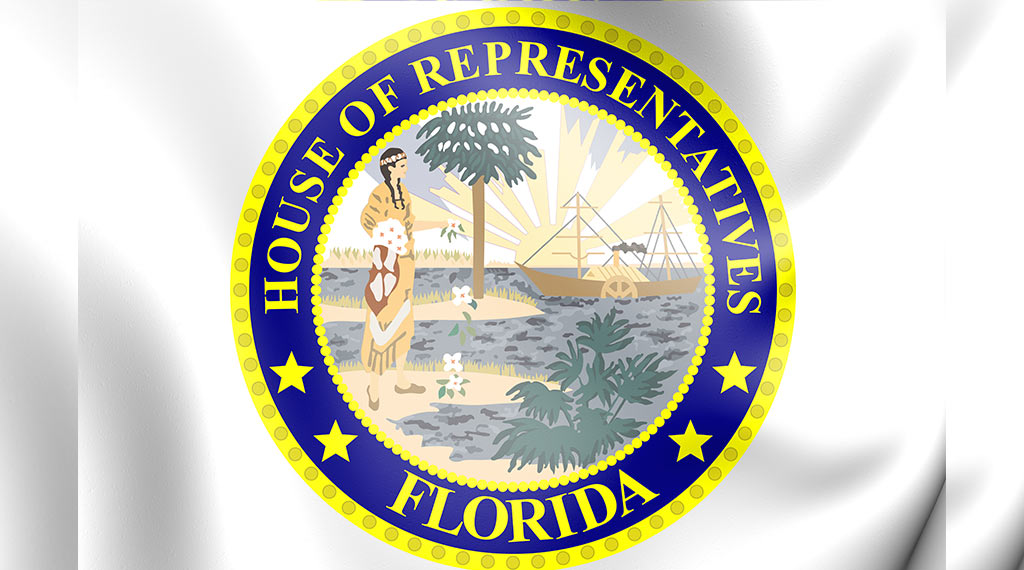 When Rep. Randy Fine of Florida denounced Hamas, a Middle-Eastern terrorist organization, little did he know that he would be persecuted by that jihadist group's supporters here in America.
But that is exactly what happened.
The denouncements have been led by the Council on American Islamic Relations (CAIR), which purports to be a civil rights organization for Muslims, and echoed by an incurious press.
In typical fashion, CAIR has purposely misconstrued comments Fine directed at terrorists and claimed—falsely— that the state legislator called for violence against all Palestinians. Fine did refer to terrorists as "animals" and "barbarians" but it is CAIR, not Fine, who construe remarks about terrorists as somehow referring to all Palestinians or residents of Gaza.
CAIR's dirty tricks are hardly surprising; Rep. Fine is a prominent Jewish Republican leader and a champion of the U.S.-Israel relationship. CAIR has a long history of targeting conservatives who support Israel.
Fine responded on social media by accurately noting that CAIR has ties to the Muslim Brotherhood.
Fine is on solid ground with this allegation. CAIR was shown in federal court to have been established by a network of Hamas supporters to lobby for and defend what would become the first designated Foreign Terrorist Organization (FTO). Hamas was one of the primary reasons for the creation of the FTO list in 1997. Prior to the formalized FTO, then President Bill Clinton first sanctioned Hamas in 1995 under Executive Order 12947.
Hamas waged a terror campaign of suicide bombings and other attacks targeting Israeli civilians in public squares, cafes, restaurants, buses and other places where people tend to congregate. Scores of Israelis died in these attacks, which were part of an effort to disrupt the then ongoing Oslo Accords.
While news media reports routinely compare Hamas to other Palestinian militant movements such as the Popular Front for the Liberation of Palestine (PFLP) and the Palestine Liberation Organization (PLO), which are more nationalist in orientation, Hamas defines itself first and foremost as a jihadist organization, along the lines of Al Qaeda or ISIS. In fact Hamas co-founder Abdullah Azzam also played a leading role in founding Al Qaeda.
In response to the threat of being sanctioned, in October of 1993 U.S.-based Muslim Brotherhood members and Hamas operatives met in the Philadelphia to discuss the creation of a network in order to lobby on behalf of Hamas, and to present Hamas, rather than the nascent Palestinian Authority as the true representative of the Palestinian people. There they proposed the creation of a political, cultural and media effort to normalize Hamas in America. CAIR's Executive Director Nihad Awad was present at that meeting.
Over the past 30 years, an extensive network developed to carry out this effort, dominated by CAIR. CAIR routinely claims that any reference to its history as a Hamas support organization amounts to "Islamophobia" and an offense against all Muslims, but in fact CAIR has itself been designated as a terrorist organization by the United Arab Emirates and the group has several prominent American Muslim critics.
Several state legislatures, including Arkansas and Louisiana have passed resolutions urging state governments to have no contact with CAIR due to its history of terror support. The resolutions go into detail noting multiple individuals associated with CAIR who have been convicted on terror charges.
In fact, CAIR continues to publicly associate with convicted terrorists. For example the Florida Chapter of CAIR held an August, 2020 webinar with convicted Palestinian Islamic Jihad organizer Sami Al-Arian, where Al-Arian also stated support for convicted Al Qaeda terrorist Aafia Siddiqi.
With its attack on Rep. Fine, CAIR is back to its bread-and-butter role as the full-throated defender of Hamas, which remains a bloody terrorist organization. While the group's tactics have changed since the group's successful occupation of Gaza, Hamas continues to represent a major threat to the state of Israel, in part through its huge arsenal of rockets. This month has seen the most extensive use of those rockets in almost a decade.
Representative Fine's sentiments on the recent warfare are understandable and certainly not outside the boundaries of public discourse as a Jewish American supporting a U.S. ally in its conflict with a designated terror group.  The leadership of the Florida legislature should strongly resist these dishonest attacks directed against him, and should consider looking more closely into the nature of his accusers as nearby states have done.
Latest posts by Christopher Holton
(see all)