The Truth-Telling Video About Jihad That YouTube Doesn't Want You To See
FOR IMMEDIATE RELEASE
6 July 2016                                                                         
(Washington, DC): For ten years the world's largest and most powerful Sharia-supremacist organization – not the Islamic State, not al Qaeda, not even the Muslim Brotherhood, but the Organization of Islamic Cooperation – has worked to compel the entire world to observe Sharia blasphemy restrictions.  In 2010, with help from Barack Obama and Hillary Clinton, they succeeded in getting the UN Human Rights Council to adopt Resolution 16/18 which effectively calls on every nation to prohibit expression that offends Muslims and to punish those who do so.
The European Union adopted highly restrictive "hate speech" bans.  A number of the continent's most prominent freedom-fighters have been prosecuted under these laws.
In 2011, then-Secretary of State Hillary Clinton announced that, notwithstanding the First Amendment, the U.S. government would use "old-fashioned techniques of shaming and peer pressure" to discourage such expression.
In response at least in part to such official pressure about offending Muslims, perhaps combined with corporate preferences, social media giants including Facebook, Twitter and YouTube recently announced the implementation of new "hate speech" prohibitions on their platforms.  Ostensibly, they would impede the extensive use IS and other terrorists have been making of their services.
It was predictable, however, that these new media organizations would wind up censoring those whom Islamists abhor – especially, those who tell the truth about and, therefore, help impede the Shariah-supremacists' global jihad movement and agenda.
A case in point was the recent removal by YouTube of a powerful new video produced by the Center for Security Policy's CounterJihad Campaign.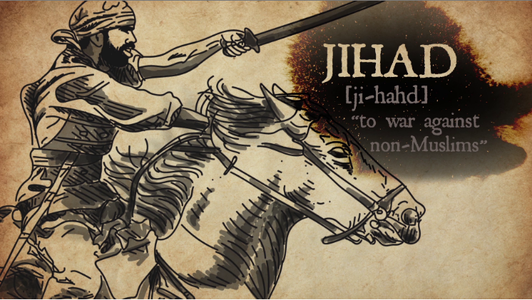 Everyone in America should see
this video
– and demand that YouTube reinstate it at once.  The Center will be redoubling its efforts to prevent this sort of suppression of free, and necessary, speech.
– 30 –
Latest posts by Center for Security Policy
(see all)